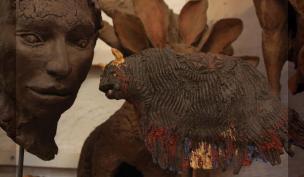 du 31 octobre au 5 décembre 2020
Terre sombre, terre chaude, terre colorée comme autant d'états d'être. Après l'exposition l'Herbe dans la prairie en 2017, Séries Rares accueille à nouveau Jean Marie Borgeaud. « Mes mains me menant à la rencontre infinie de l'autre, je continue mon chemin...
+ d'info
du 29 octobre au 21 novembre
Taste Contemporary presents, Harvest Moon, a group show featuring the work of Akiko Hirai, Ernst Gamperl, Kazuhito Takadoi and Ptolemy Mann. Japanese artist Akiko Hirai has received international acclaim for her expressive and powerful interpretation of the Moon Jar. Also from...
+ d'info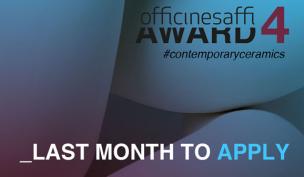 La Fondation Bruckner est fière de participer pour la première fois à l'Officine Saffi Award. Officine Saffi vise à récompenser les artistes ayant choisis la céramique comme moyen d'expression principal dans les champs de l'art contemporain, du design et de l'artisanat....
+ d'info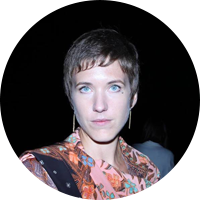 Arriver à l'atelier de la Fondation Bruckner à vélo accompagnée par le chant des oiseaux, c'était rejoindre une enclave en face d'un petit bois, un recoin qui sentait la terre. Le cadre et l'espace de travail bien pensé m'ont permis de me concentrer et de tâtonner à loisir. La présence du personnel confiant, compétent, qui sait s'adapter aux aléas du travail de la terre, en fait un lieu idéal pour expérimenter. La Fondation est aussi un lieu de passage et fut l'occasion de très belles rencontres avec des artistes et galeristes. Je m'estime chanceuse d'avoir eu l'opportunité d'y passer du temps.