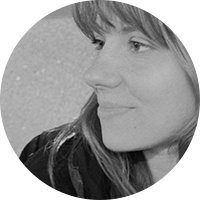 Noemi recently gained an MFA in Fine Art (2014) from Central Saint Martins College of Art and Design, and before this studied at the Applied Art school of Vevey, Switzerland, within the ceramic department.
She lives in between Lausanne and Athens (Greece) where she is the project manager of A-DASH, an artist-led initiative combining studios and a project space, with an emphasis on experimentation, collaboration and inter-disciplinary exchange.
Choreographing making and meaning in hybrid ways, her personal projects are concerned with transcribing and reassembling cultural artefacts in order to create disruptive narratives. Using discourses of ethnography, history or archeology, and practices of the archive in an altered way, it is an approach that leads to the creation of site-specific installations that aim to challenge historical and scientific narratives in proposing new systems of exchange and modes of interpretation.
Manipulating and blending craft processes with new technologies, working with sculptural aspects, sound recording, video or photography; the projects carry ideas of displacement, familiarity, and déjà-vu, but no exactness. With the threat and corruption of «when» and «where from», they interrogate the place of artefacts as discourses of knowledge and cultural value.
Galerie d'images, Noemi Niederhauser