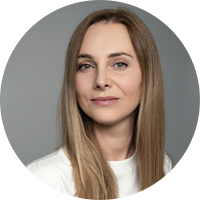 My most favorite means of self-expression is hand-building. This technique is interesting to me because of its variety, the maximum control over the created form.
Ceramics for me is a cosmos of possibilities of artistic expression. It is an endless experiment and each time with an unpredictable result.
Every object I create derives from life. It is a lived emotion, materialized in the clay. And my main goal as an artist is to make the viewer stop, think, try it on – to agree or to argue.
The main challenge is to create a work, where through form, color, plot and even shadow one can relate to one's personal lived moments, and, perhaps, to relive them again.
Témoignage:
I have been a resident at the Bruckner Foundation for the last three years. I have created several projects here which have participated in many European exhibitions and won prizes. Fondation Bruckner is not only a stunningly spacious space filled with air and light, but also a professionally organized working atelier. However, most important and valuable of all is the amazing creative atmosphere. Meeting other artists allows one to exchange experiences, get inspiration and energy, peek into the work process and witness the creation of amazing projects. All residents work in different styles and use different techniques; but what we all have in common is a passion for this art form.